This product is available in our stores
You can buy this product without placing an online order at one of our stores in your area. Check where the product is in stock.
Check availability

Termohrnek Contigo West Loop 2.0 470ml - black
technologie AutoSeal® - 100% ochrana před prosakováním a 100% před rozlitím
vakuově izolovaná nádoba uchová nápoj teplý po dobu až 5 hodin, studený až 12 hodin
anatomický tvar usnadňuje manipulaci
termohrnek pojme 470ml nápoje
vhodný pro většinu auto držáků na nápoje o průměru větším než 7,5cm
stěny jsou tvořeny dvojitým pláštěm z oceli pro zvýšení odolnosti proti úderům
bez BPA

Systém, který zaručuje 100% nepropustnost
Uvědomujeme si, že chcete používat vaší láhev na mnoha místech. V autě, metru nebo v kanceláři. Ovladatelná jednou rukou.
Stiskni – napij se. Pusť - zavři.
Díky AUTOSEAL technologii je láhev 100% nepropustná. Kromě toho nové víko bylo vybaveno uzavíracím mechanizmem, který braní náhodnému stisknutí.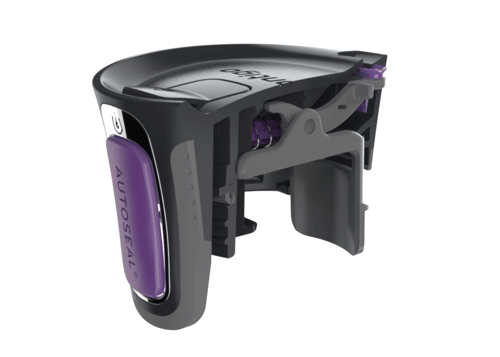 Hrnek by měl mít dobré tepelné vlastnosti
Dvoustěnná láhev s vakuovou izolací, zajišťuje výborné tepelné vlastnosti. Láhev uchová nápoj teplý po dobu až 5 hodin, studený až 12 hodin.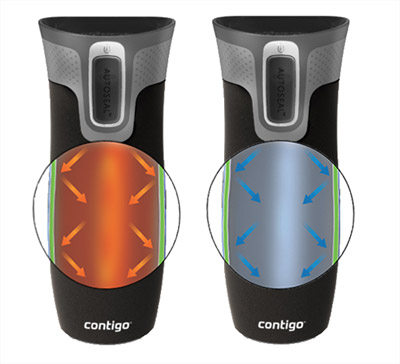 Hygiena je důležitá - láhve jsou snadno čistitelné
Tato vlastnost byla pro tento projekt klíčová. Žádné zákoutí, uzavřené prostory, volné části, které lze snadno ztratit... Jednoduše otevřete víko a umyjete pod tekoucí vodou nebo ho dáte do myčky.
Modelka

:

West Loop

Kapacita

:

500 ml

Rozměry

:

20 x 6,5 cm

Závaží

:

350 g

System zamykania

:

AUTOSEAL®

Podmínka

:

Nový



This may be also interesting for you

Termohrnek Contigo West Loop 2.0 470ml - raspberry

Termohrnek Contigo West Loop 2.0 470ml - stainless steel

Termoska Contigo 740ml - matte black