This product is available in our stores
You can buy this product without placing an online order at one of our stores in your area. Check where the product is in stock.
Check availability

Termický bidon Contigo Devon 650ml - blue
uzavírací mechanizmus AutoSpout® - 100% ochrana před prosakováním i 100% před rozlitím
ovladatelný jedním prstem
verze s dvojitými stěnami má tepelné vlastnosti, díky kterým umožňuje udržování nízkých teplot tekutin
perfektní na kolo
vhodný pro většinu bicyklových držadel (průměr 7,3 cm, výška 23 cm)
nedochází k zakrývání výhledu, což ocení zejména řidiči
měkké a odolné tělo láhve umožňuje při stisku snadné napití či ochlazení hlavy a tváře
ergonomický tvar - zúžení těla láhve pro pohodlné a bezpečné používaní
speciální hygienický kryt pítka
víčko a tělo je možné mýt v myčce
nepřenáší žádné chutě ani pachy tekutin
bez BPA
při koupi Contigo vždy dostanete jedinečný výrobek zpracovaný do nejmenších detailů
Jen jedno stisknutí tlačítka
Pro otevření láhve stačí stisknut jedno tlačítko, které otevírá pohodlné pítko. Láhev zavřete jednou rukou a schováte pod kryt pítka. 100% těsné uzavíraní a 100% ochrana před zašpiněním. Brčko zajišťuje pohodlné pití bez nutnosti zaklánět hlavu např. během cesty autem nebo na kole. Perfektní na dlouhý trénink.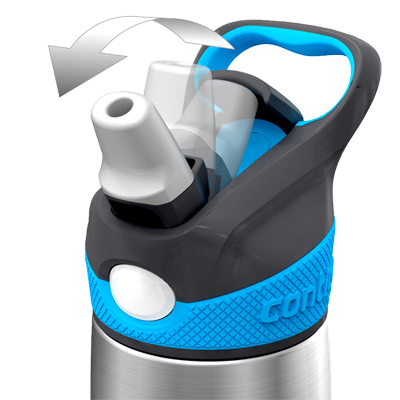 Bidon by měl mít dobré tepelné vlastnosti
Bidon s dvoustěnná láhev, zajišťuje výborné tepelné vlastnosti. Termický bidon určen pro studené nápoje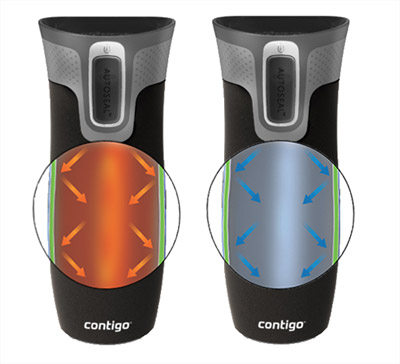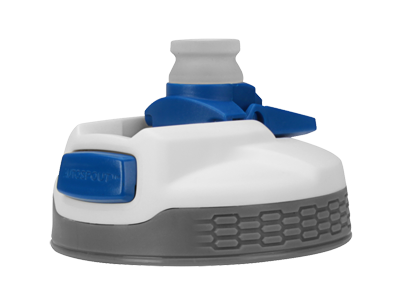 Hygiena je důležitá - láhve jsou snadno čistitelné
Tato vlastnost byla pro tento projekt klíčová. Žádné zákoutí, uzavřené prostory, volné části, které lze snadno ztratit... Jednoduše otevřete víko a umyjete pod tekoucí vodou nebo ho dáte do myčky.
Modelka

:

Devon Insulated

Kapacita

:

650 ml

Rozměry

:

23 x 6,5

Závaží

:

120 g

System zamykania

:

AutoSpout®

BPA Free

:

TAK

Podmínka

:

Nový



This may be also interesting for you

Láhev na vodu Contigo Swish 500ml - citron

Láhev na vodu Contigo Swish 500ml - cobalt blue

Láhev na vodu Contigo Swish 500ml - sky blue